DBAR Establishes Working Group for Protection of Heritage
The Digital Belt and Road (DBAR) Program formally established a Natural and Cultural Heritage Working Group (DBAR-HERITAGE) on March 13, aiming to use space technologies to protect heritage sites, especially in the Belt and Road regions. The launch ceremony of the working group was followed by an academic seminar, which was jointly organized by the International Centre on Space Technologies for Natural and Cultural Heritage (HIST) under the auspices of UNESCO, and the International Society for Digital Earth (ISDE). Over 60 experts and decision-makers attended, representing the fields of spatial information technology, geological sciences, archaeology and heritage protection, from countries including Australia, Cambodia, Congo (Kinshasa), France, Italy, the US, Sri Lanka, Tunisia, Uzbekistan, and China, or international organizations including UNESCO.

Prof. GUO Huadong, Chair of DBAR's Science Committee, pointed out in a keynote speech that world heritage is a precious strategic resource, though its cultural diversity and biodiversity are greatly challenged by the risks brought by global change. He held that DBAR-HERITAGE is committed to promoting applications of space-based Earth observations in archaeology and heritage protection along the Belt and Road regions by bringing together scientists, decision-makers, and related practitioners, therefore achieving scientific protection and sustainable development of the heritage sites along the Belt and Road. To achieve this goal, Prof. Guo noted that it is necessary to integrate Earth observation data for sharing, analysis, and understanding, to strengthen connections between governmental decision-makers and scientists, and to build a talented team of young scientists in the field.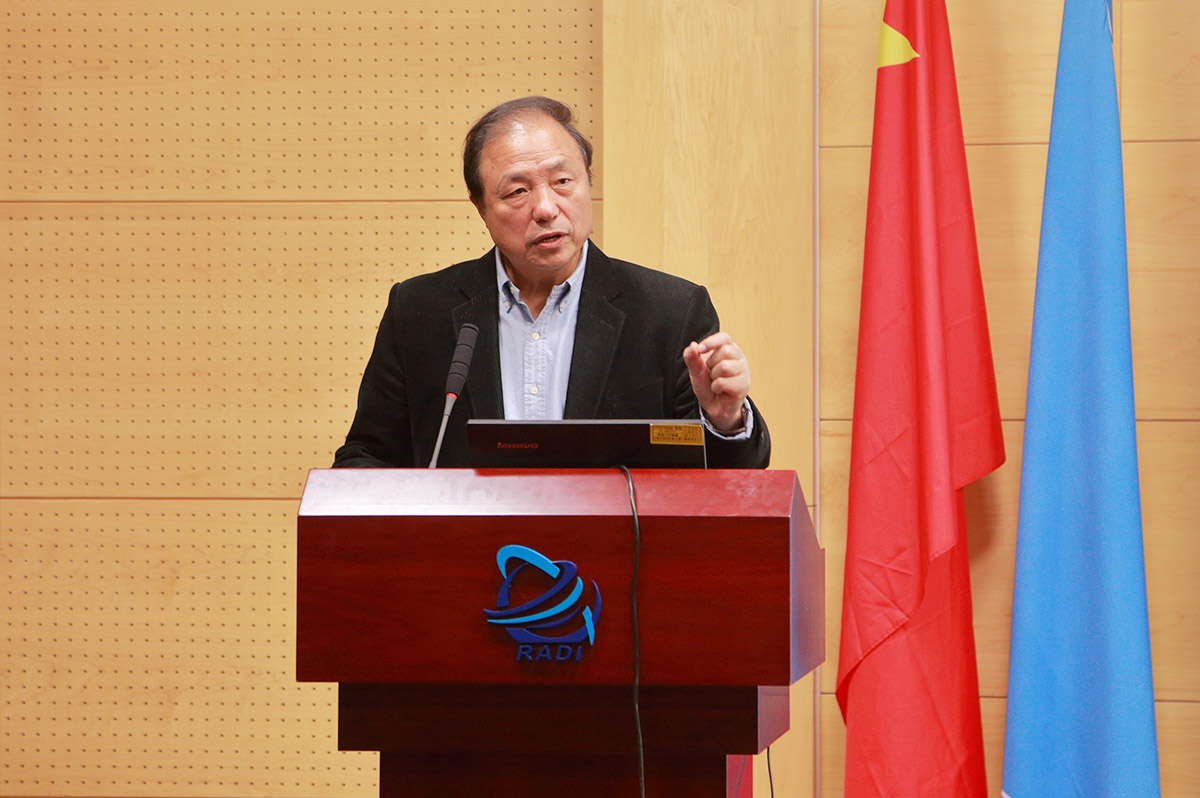 Prof. GUO Huadong gives a keynote speech and announces the establishment of the DBAR-HERITAGE.
DBAR-HERITAGE is co-chaired by Prof. WANG Xinyuan from China, Prof. Rosa Lasaponara from Italy, Prof. Shahina Tariq from Pakistan, and Prof. Houcine Khatteli from Tunisia. The working group consists of 20 experts from 15 organizations, including CNR-IBAM, COMSATS CIIT, APSARA, IRA, UAS, TAS, and HIST, and several research institutes and universities in China.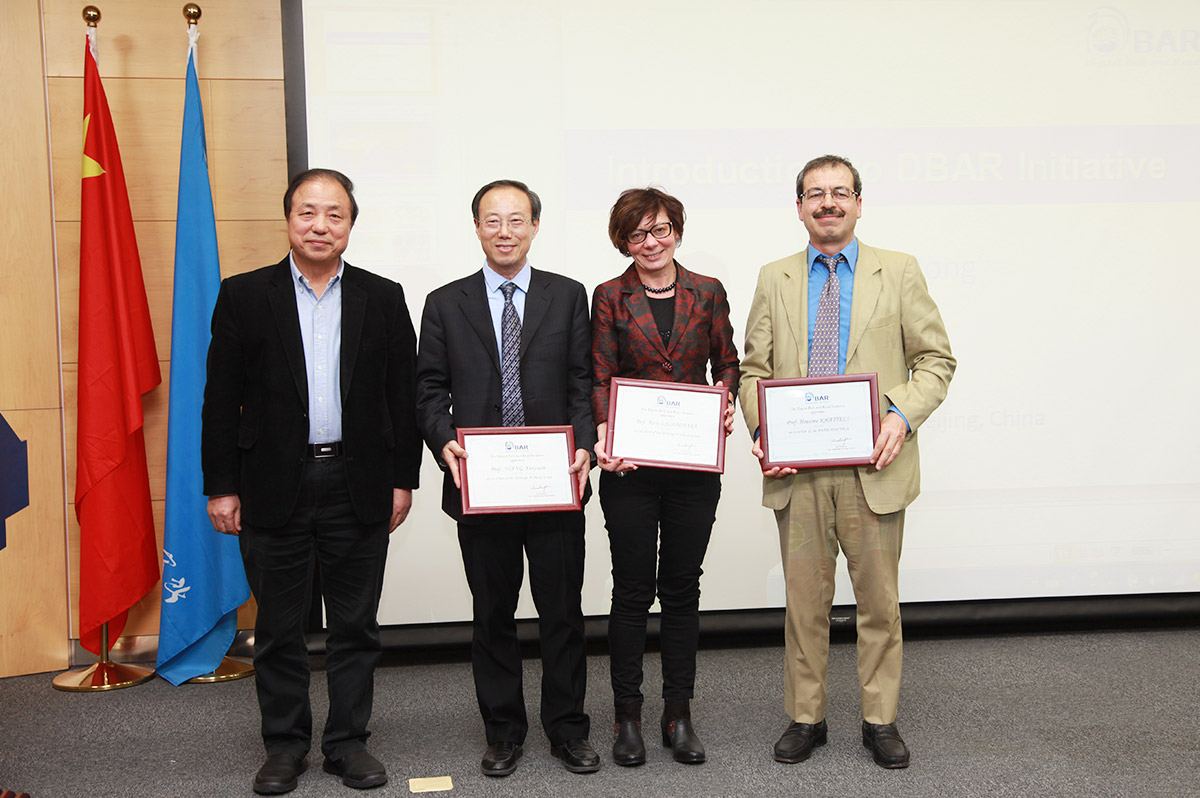 Co-Chairs of the DBAR-HERITAGE.
The working group has laid out priority areas for space-based remote sensing archaeology and heritage conservation, suggested strengthening the collaboration among the countries and regions along the Belt and Road for jointly promoting spatial observation and cognition research on world heritage sites, and is supporting scientific protection, utilization and sustainable development.

The seminar covered such topics as the characteristics of the heritage sites along the Belt and Road regions, and techniques and methods of using space-based technology in archaeology, world heritage conservation and related tourism development.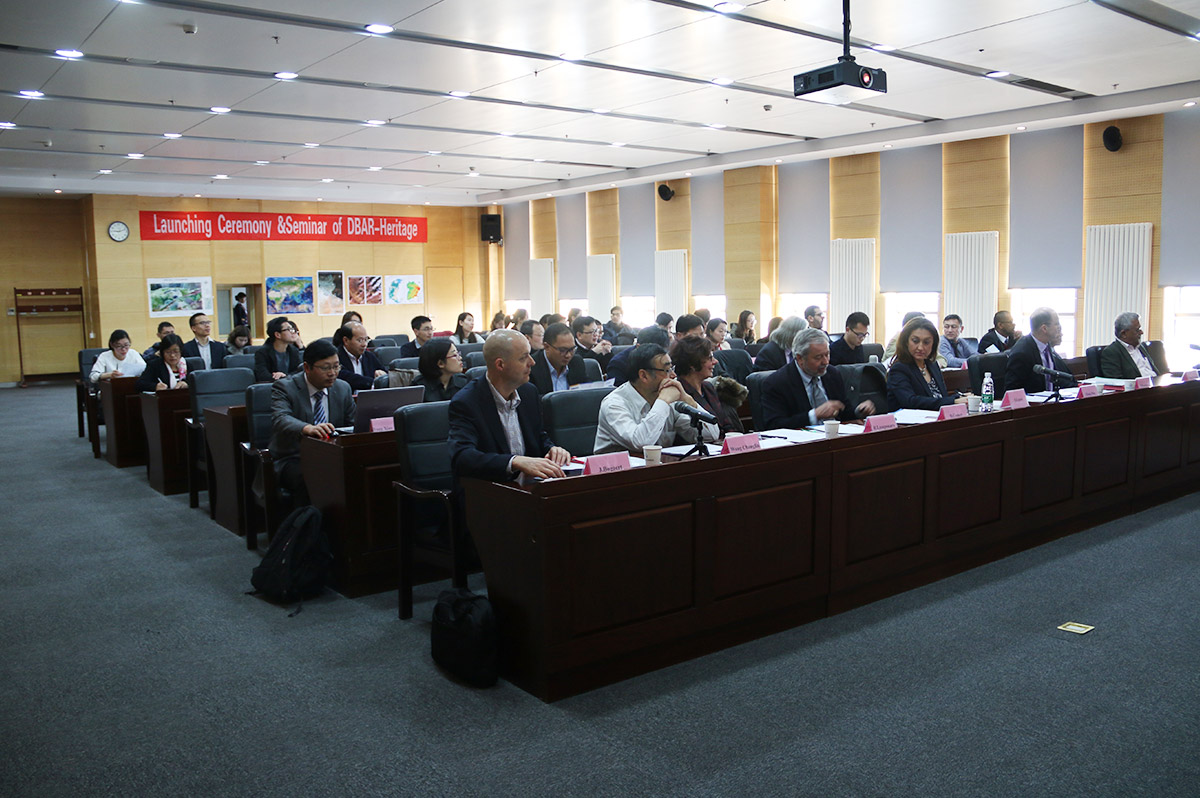 A scene from the launch ceremony and seminar on DBAR-HERITAGE.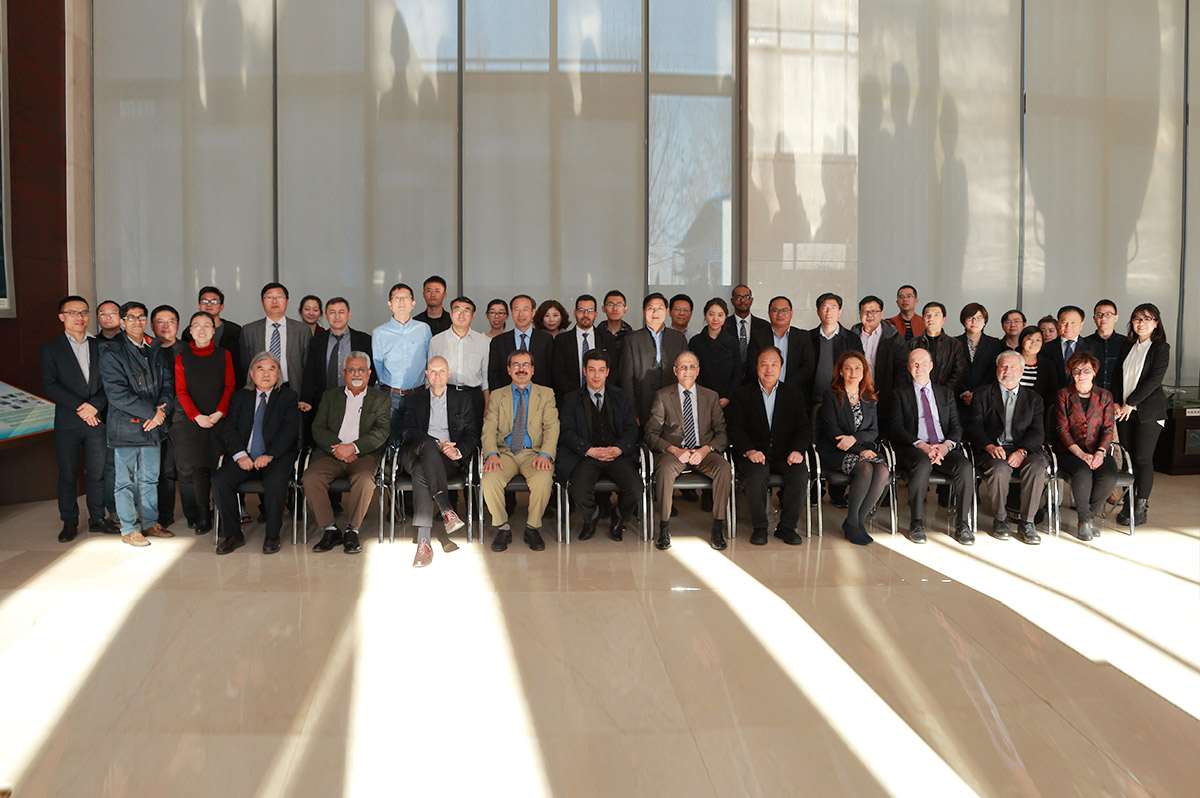 Group photo.