Sino-Finnish Seminar on Climate Change and Air Quality
A high-level Sino-Finnish seminar on climate change and air quality was held in Beijing on January 14, 2019. Finnish President, Sauli Niinistö, graced the event with his presence who was on his state visit to China. LI Ganjie, China's Minister of Ecological Environment, attended the seminar. Professor GUO Huadong, Chair of DBAR; Professor Markku Kulmala of the University of Helsinki; Mr. Risto Siilasmaa, Chairman of Nokia; Dr. LI Lailai, Country Director of World Resources Institute China; Mr. TU Ruihe, Head of Office of UN Environment China and Mr. GAO Feng, special representative for Arctic Affairs of the Ministry of Foreign Affairs of China, were invited to attend the high-level panel.

President Sauli Ninistö appreciated the progress of China in addressing climate change in recent years. He hoped that both countries will continue to develop important partnerships, and make concerted efforts to cope with challenges of climate change. He hoped that joint efforts between the two countries will yield viable solutions for climate change adaption and mitigation through scientific innovation and cutting-edge technological innovation, to achieve the UN's 2030 climate change goal.

LI Ganjie, Minister of Ecology and Environment expressed that the Chinese government has prioritized ecological and environmental protection, and is committed to promoting environment friendly development through S&T. He appreciated Finland's involvement with the framework of the Belt and Road Program and its efforts to boost Sino-Finnish cooperation in ecological and environmental cooperation.

The seminar under the theme"Cooling our Planet", covered topics including Arctic warming, air pollution and global sustainable development. Prof. GUO Huadong emphasized the value of Big Earth Data in collaborative research towards implementation of the UN Sustainable Development Goals. Presenting Digital Belt and Road Science Program (DBAR) as an example, Prof. Guo elaborated the importance of international cooperation in S&T to deal with major global issues including climate change. The participants affirmed the need of innovative technology and called for improving cooperation further between the two countries at multiple levels, and in diverse fields.

DBAR and Finnish have a history of research cooperation. DBAR opened an International Center of Excellence at Helsinki (ICoE-Helsinki), which is an exemplar of S&T cooperation between China and Finland under the framework of the Belt and Road Initiative. The ICoE-Helsinki will pool relevant scientific and technological forces to carry out collaborative research on climate change, air quality and other aspects of Big Earth Data, so as to use it to serve the UN SDGs.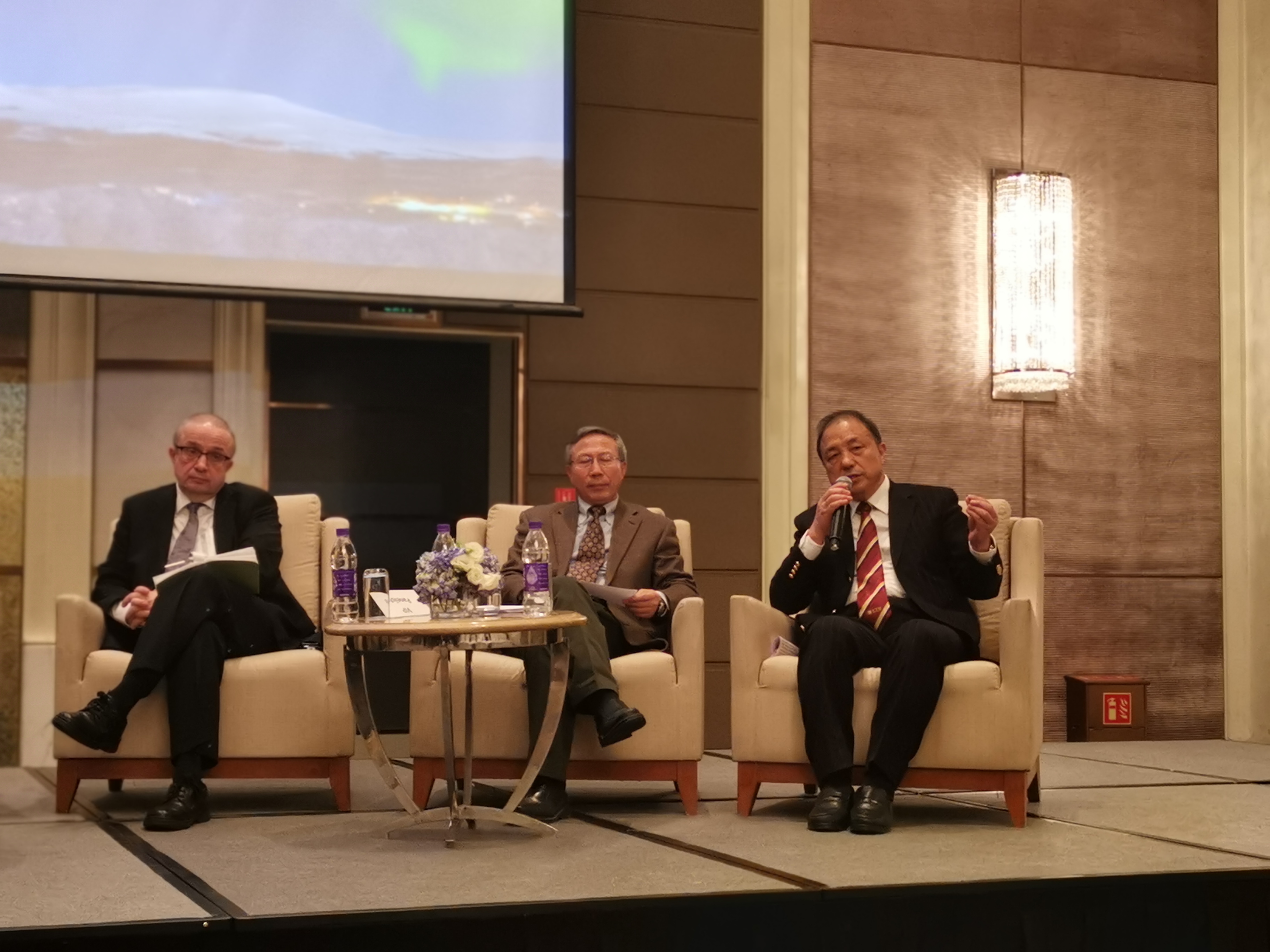 Prof. GUO deliverd a speech at the Panel


At the Seminar